If you're a small business owner, standing out from the crowd can be a hefty, but crucial task. Enhancing your digital presence is one way to improve your sales and grow your customer base. There are several ways to highlight your business with search engine optimization (SEO) strategies, but one of the best ways to get your small business on the map is by optimizing your GMB.
What is Google My Business (GMB)?
Google My Business is a free tool that allows you to manage, update, and optimize your Business Profile. Your Business Profile appears on Google Maps and in the local results of Google's search engine results page (SERP). It allows your customers to leave and view reviews and other information about your business.
Business Profiles are only available to businesses with a physical location and products or services that customers can purchase in-store. A Business Profile can be created by anyone and can exist independently without a GMB account. But, whether you or someone else made the listing, you can't control or manage the reviews posted. However, creating a Google My Business account allows you to manage your business listing by responding to reviews, updating your business's information, optimizing your profile, and customizing it to align with your brand.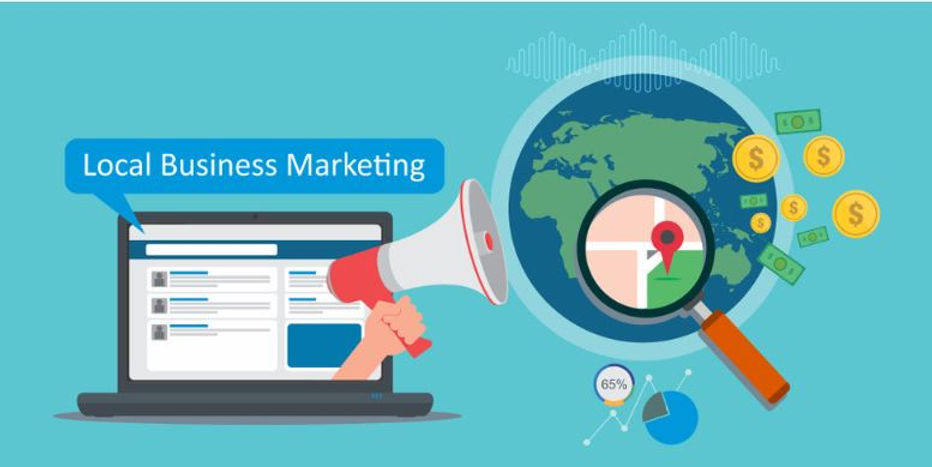 Why Your Business Needs a GMB & Business Profile
There are many reasons why your small business can benefit from creating a Google My Business profile. This can help you expand your online visibility, guide potential customers toward your products and services, and allow you to personally engage with your customers.
Interact with your customers. Customers will leave reviews on your Business Profile as they purchase your products or services. Creating a GMB allows you to respond to reviews, answer questions, directly message customers, and publish posts.
Customize your Business Profile. Business Profiles contain limited information if they are not customized. Once you create your GMB and have access to manage your profile, you can provide business information on your account's dashboard. Including information such as business hours, a link to your website, featured products with pricing, and other important details for your customers is necessary.
Learn more about your customers. Creating a Google My Business allows you to gain insight into your current and potential customers. In the analytics tab on your GMB account, you can view the search queries consumers are searching for to find your Business Profile, whether it be on Google Maps or Google's SERP.
Optimize your Business Profile and improve your local SEO. Google has algorithms to determine rankings for ads, websites, and Business Profiles. You can incorporate keywords into your profile through your GMB dashboard, allowing you to optimize your profile to help it rank in local search results.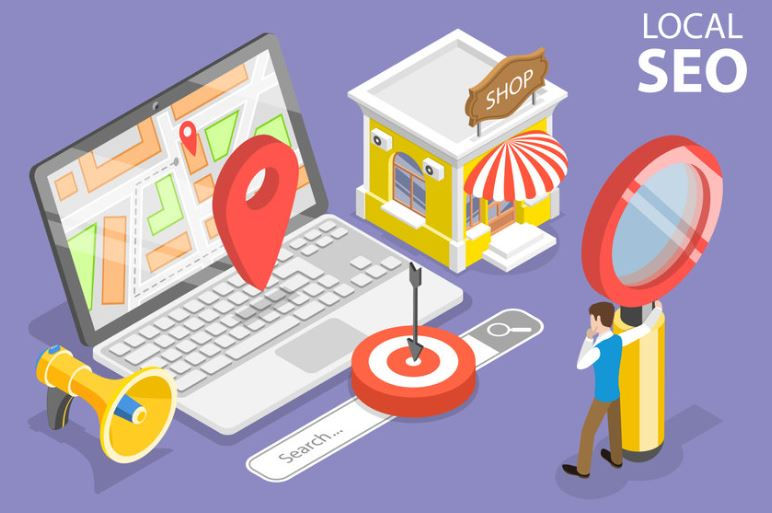 Boost Your Business by Using GMB for SEO
Search engine optimization (SEO) is crucial for any business, regardless of size. For small businesses with a strong SEO strategy, this can set you apart from your more significant competition on Google's SERP. Setting yourself apart from the rest can be a large task, but Google makes local SEO even easier with Business Profiles. So it's essential to create a GMB account to maximize online visibility in your local search market. There are a few ways to boost your business with GMB SEO tactics, such as:
Target specific keywords and information. If you are trying to rank for specific keywords, you can incorporate them into your Business Profile. Naturally add these relevant keywords to your business description, responses to reviews, and any posts you publish.
Consistently update business information. To boost your Business Profile rankings, continuously update information in each section of your dashboard, including your contact information, business hours, and other vital details. Ensuring your Business Profile is filled out with accurate information will help your positioning.
Build trust and stay active. It's essential to keep your information updated and accurate as your business grows and evolves. Building trust with Google requires that you actively respond to reviews posted on your GMB. Your reputation will only continue to grow as you regularly upload photos and posts to your Business Profile.
If you're a small business owner, it's essential to take advantage of all avenues and opportunities to optimize your business and climb the ranks of Google's SERP – especially if it is free to use. Local marketing can be challenging. However, Google My Business offers small business owners the opportunity to put themselves on the map, push past their competitors, and more importantly, attract more customers.