Hosting a great product launch is extremely exciting for an e-commerce business. As a business owner, you invest your blood, sweat, and tears into every product you release, not to mention a lot of money. Of course, you want your product to do well!
It's important to convey that excitement to your customers. If you can create enough buzz around a new product, it can significantly impact the launch's success. In the following post we cover how to create excitement around your next product launch.
Do your research
Before all else, research your competitors. It is likely that a company out there has a product that is similar to yours. You need to know the pros and cons of their product and how yours stands out from theirs. Once you figure out the latter, use this information to promote your product.
Build your audience
Create buzz even before a product is launched by creating an audience behind it. Take customers through the journey of creating your product so they feel more invested in the product you're launching and more excited when it's finally out.
Contact the press
If it is in your budget, hiring someone to write a professional press release. A press release helps to educate your potential customers about your business journey and build curiosity about your product. Since press releases are often published to news sites, you can reach a wider audience.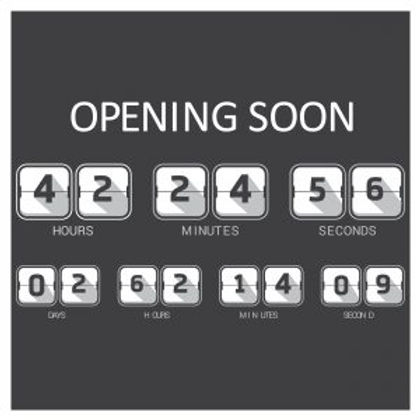 Use a countdown
Another way to build enthusiasm around a product is to create a countdown. This builds anticipation with your audience, making them more excited for when your product launches. You can showcase your countdown on your social networks and your blog posts, as well as your website.
Get influencers involved
Influencers are a huge part of building excitement online, as consumers increasingly turn to them to find brands and products they can trust. Contact influential bloggers and give them a sneak peek at your product. Then ask them to write a piece about your product and share it on their platforms. You'll be able to take advantage of their following and reach a wider audience that already trusts them.
Use email marketing
Email marketing is an extremely powerful tool to utilize for your launch and does not require a significant time investment. You can use tools like Mailchimp to automate weekly letters and reminders up until your launch. Let loyal customers know that you are coming out with something new and offer value to your email such as an exclusive look or an invite to the product launch. Create a share button and encourage your subscribers to share the information with their friends and family.
Create a landing page for the product launch
Create a page dedicated to your new product. This will build more suspense and anticipation surrounding your product. You can use creative visuals to give your customers a small look at your product or build suspense by simply saying "Coming soon" and displaying the countdown we mentioned above. Each of these methods builds mystery around your product, which in turn creates interest because people often want what they can't have. A landing page will also help you by showing you statistics such as bounce rate and traffic, which can help you determine interest in your launch.
Take pre-orders
Emphasize the popularity of your product by taking pre-orders. It makes consumers feel that your product will sell well and is in high demand. Not wanting to feel left out, people will flood to pre-order your product, and customers who aren't able to jump on the opportunity will flock to your business once sales officially begin.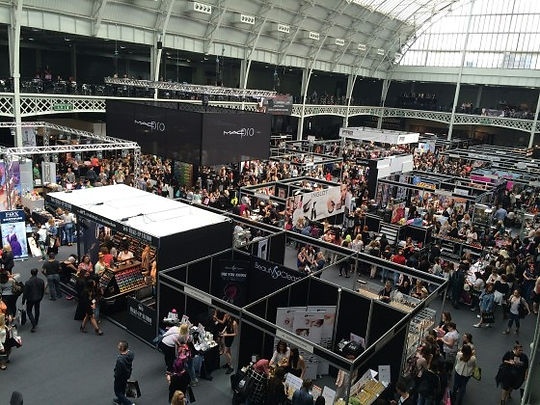 Attend trade shows
Another way to build publicity for your product launch is to attend a trade show. These events are a low monetary investment for high rewards. They allow you to see the type of customer that is drawn to your product and educate them one-on-one about its features. Furthermore, you may have the opportunity to speak with journalists in attendance and use this as a networking opportunity. Get exposure whenever you can.
Promote on social media
Social media has a large amount of power in bringing buzz to a product launch. Not only is it easily shared with millions of people, but it is also free publicity. You have control over your product image and can maintain a close relationship with possible customers. Social media is another great way to contact influencers who have a large following and can review or promote your product.
Embrace the power of video
If your product is easily demonstrable, then utilize video. Humans are visual creatures, so what may sound mundane in writing may be much more exciting when communicated on video. Play up your product's problem-solving ability or use humor and exciting backgrounds to entice customers to learn about your product. Once your video is done, share your video everywhere online to get more people excited.
Create a launch event
After you have successfully created curiosity, enthusiasm, and anticipation around your product, a great move is to create a launch event. Create an organized sheet of who you want to invite, what you want to highlight about your product, the people you would like to speak and how long you want the event to last. To ensure the success of the event, create a list of difficulties you anticipate, whether it be a lack of staff, lighting issues, or anything else you anticipate that could occur.
If executed correctly, these events can garner a lot of attention from the local press and get people talking about your products. Make sure you market the event well and invest in quality food, drinks, and invites. If you make your event look professional, people will think highly of your business and your product.
We've discussed a lot of ways to create buzz for a product launch, but it's important to execute the strategies that you feel will fit your business the best. If you choose the right strategies for your business and execute them well, your product launch is sure to be successful. Read on to learn about the best ways to get feedback from your users.