Search engine optimization (SEO) is critical to the success of your website and could be the key to your business's success as well. If you need to increase sales or grow your client base, improving your SEO can help yield the results you're looking for. Focusing efforts on enhancing your local SEO can improve your reach to potential purchase-ready consumers searching for your product or service nearby. Approximately half of Google's search queries pertain to inquiring about local information, products, and services – so it's important that your website and business are optimized for local search.
What is Local SEO?
Local search engine optimization is the process of optimizing your website's online presence to show up in organic search results and local results. Local SEO focuses on optimizing your web pages with the goal of reaching the top positions in local search results and the Local Pack in specific areas. Achieving the top ranks of local search engine results pages (SERPs) requires a combination of techniques and tactics that we will discuss in this article.
Why Local SEO is Important
Local SEO is imperative to your business, as nearly 50% of all Google searches require local results. When consumers seek information on specific products or services, you must ensure your business is found on local search results to eliminate the competition.
For example, if a consumer is looking for a product or service that your business provides, but the entirety of the organic search results are dominated by name brands and the most prominent industry competitors, it can be challenging to find your business organically. However, if you focus on optimizing your local SEO, your website can appear at the top of the local search results and in the Local Pack, allowing you to cut out your competitors and provide your products to purchase-ready consumers nearby.
What Are the Benefits of Local Search Engine Optimization?
There are plenty of benefits and pros to focusing efforts on local search engine optimization. Some of these benefits include:
Reaching higher rankings in local queries
Increased relevant traffic
Trust built through your community
Fresh, local reviews
Increase your client base and gain loyal customers
Cut out the local competition
Increase in sales
Improved online visibility. Improving your local SEO means that you improve your brand awareness as well. Your business becomes more visible and discoverable when you reach higher ranks on Google's SERP and become more noticeable in the Local Pack.
More customers in-store and online. Improving your local SEO can bring more foot traffic to your physical store and drive more online traffic to your website.
Targeted web traffic. Local SEO targets a specific audience that drives more targeted traffic to your website. Consumers looking for a product or service "nearby" are more likely to be purchase-ready. Targeting consumers at this level of the consumer funnel can lead to more lead generations, subscriptions, and sales.
More calls and phone orders. Optimizing your Google Business Profile, also known as your Google My Business (GMB) listing, can help increase your online visibility in local search results. Your GMB listing can lead to more customers calling and placing more phone orders – especially if your GMB boasts many positive reviews.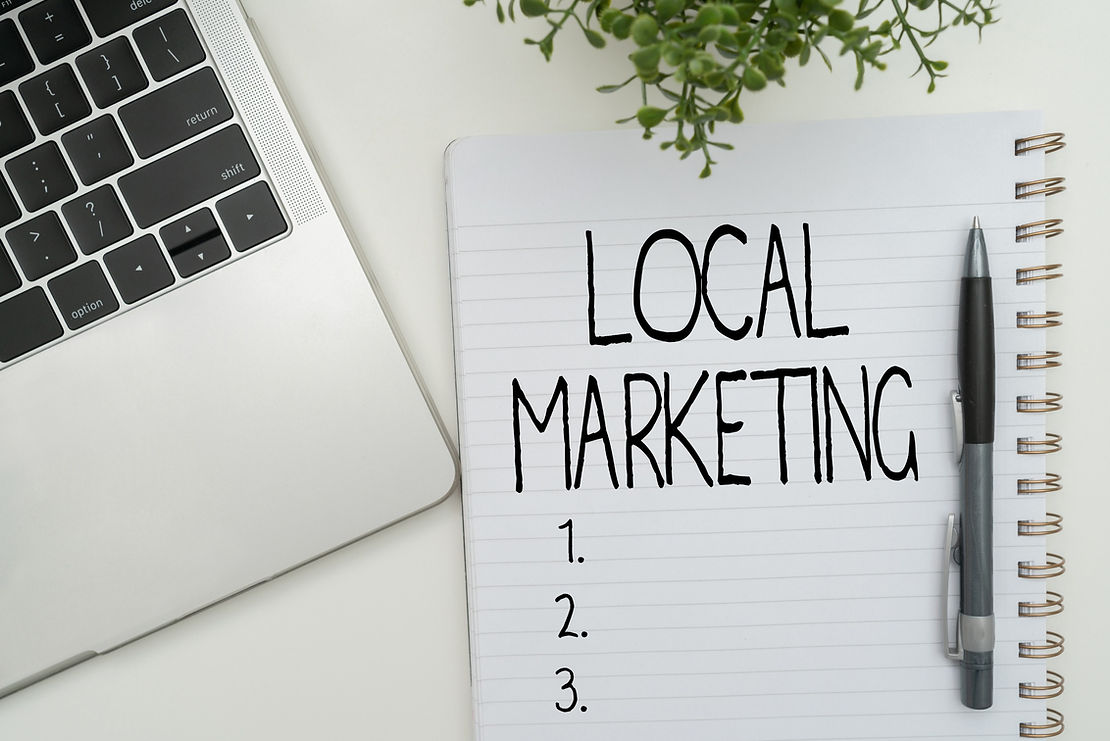 How to Improve Local SEO
There are multiple ways to enhance your local SEO and drive more local traffic to your website and business. Utilizing these techniques and tactics provided below can improve your local search results rankings and overall online presence.
1. Optimize Your Google My Business Profile
Google My Business (GMB), now known as Google Business Profile, provides businesses with a physical location a free listing on Google. When a user searches for a product or service nearby, the GMB listings show up on the right side of the SERP. These listings include general information about the business, including the business name, website URL, business hours, address, phone number, and reviews. As a business owner, you can manage your GMB profile and upload photos, update business information, respond to reviews, and post upcoming events or specials. Your GMB listing is critical to your local SEO, playing about 25% of the ranking factor in Google's local search results algorithms.
2. Encourage Positive Reviews
Incentivize and encourage your customers to write positive, five-star reviews about your business on your GMB. The more positive reviews you have, the more trust you instill in your potential customer, making them more likely to go with your product or service over your competition.
3. Optimize & Prepare for Voice Search
Voice search is an up-and-coming SEO trend that will grow rapidly in the next few years. Optimizing and preparing your content to match how people ask questions as they speak on their devices can help improve your local rankings. Consumers tend to talk in long-tail keywords vs. those typing out their search queries. Making localized, conversational content that includes "who, what, when, and where" statements can help increase your ranks in localized voice search results.
4. Increase Your Localized Content Creation
Content is key – creating helpful, localized content can boost your business. Write blog posts on local news stories and how they pertain to your business or create content involving your community.
5. Target Local Keywords
When creating content or optimizing your website, target localized keywords and include them in your metadata, copy, and URLs. Include references to landmarks or well-known region-specific locations in your copy, header tags, and throughout your website.
6. Create Location-Specific Webpages
Creating location-specific webpages for your business with multiple locations can benefit your local SEO strategy. When creating these location webpages, create unique content for each location and page. Make sure that your location-specific pages include the following:
Business hours
Business name, address, and phone number
Google Maps attached
Promotions
Reviews
If you only have one physical location, create an "About Us" page and a "Contact Us" page to mention business and community information.
Local SEO Can Boost Your Business
With search engine optimization constantly changing and evolving, you never know how Google may update its algorithms next. But by staying on top of the latest SEO trends and local SEO updates, you can ensure that you are practicing the best SEO strategies. If you're unsure how to optimize your website for local SEO or require SEO services from a digital marketing agency, you can learn more from BrandRep's Blog.