For small business owners everywhere, 2020 was the year of tumultuous and trying turbulence. Significant stressors, catastrophic challenges, and un-ending upheavals plagued small businesses – and the people dedicated to their survival – for ten relentless months. Yet, with a year of panicked pivots behind us, we look to 2021 with a tremendous promise: continued reinvention and substantial growth.
With brighter days for businesses ahead, it's time to consider the essential checklist your small business can leverage for a healthy, happy, fruitful new year. So let's take a closer look at the 7-step essential checklist to growing your business in 2021.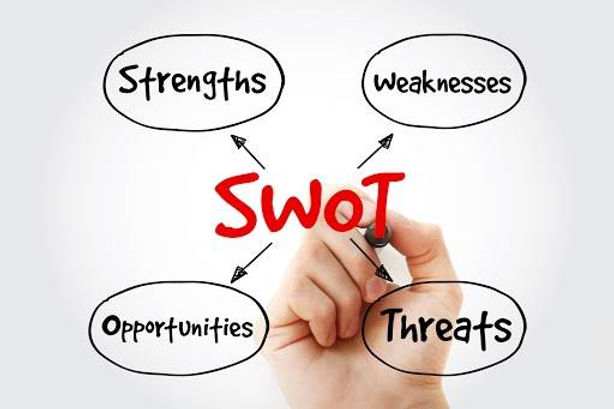 1. Set Actionable and Specific Goals
Goal setting is a powerful strategy with documented success – but many business owners struggle with dedicating themselves to the regular practice of identifying and executing. Moreover, following a year of tremendous shifts, it can be daunting to set anything 'in stone.' Yet, if possible, setting both short-term and long-term business goals is more crucial today than ever before. It may invigorate internal teams, boost morale, encourage a rhythm, and work towards steering your small business successfully.
Before setting goals, consider a SWOT analysis to review business operations: identifying positives and negatives to highlight, eradicate, and work towards in the new year. SWOT stands for: Strengths, weaknesses, opportunities, and threats. Strengths could be loyal customers, dedicated employees, or competitive pricing. Weaknesses could be high turnover rates or lower profits. By identifying weaknesses, strengths, opportunities, and threats, you and your internal team can have a clear-cut path to actionable, specific goals.
Consider setting short, medium, and long-term goals. If 2020 taught us anything, things undoubtedly can and will change – and we need to be prepared. The days of long-term goals or bust are over. Fast-tracking short-term and attainable goals can keep internal teams motivated with early wins and sets your business up for more measurable successes.
Use shared goals to encourage collaboration – by setting departmental or team-level goals. Allowing internal teams to put them collectively rather than handing them specific action items may differ between a new team and a burnt-out team.
Be as specific as possible. Get into the nitty-gritty and granular details – down to percentages, dollar amounts, and dedicated time needed – and consider breaking down by quarter.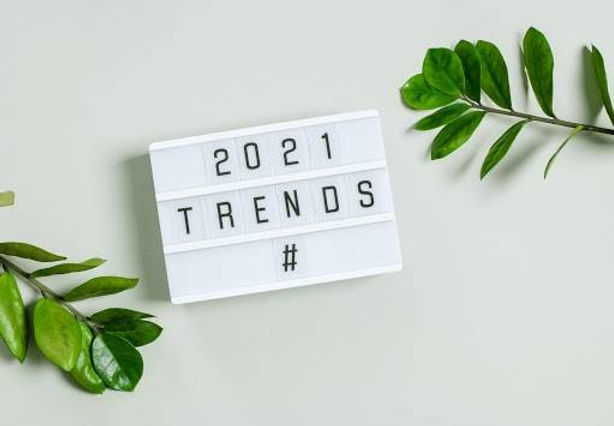 2. Take Time to Consider Key Trends
We may not be heartbroken to see 2020 go, but its hard-learned lessons won't be forgotten any time soon: most pointing towards critical learnings and key trends for businesses in 2021. The ramifications of such a year will be felt well into this year and beyond, so it's crucial to consider them when preparing for a fruitful 21. So let's take a look at some pandemic-driven shifts that can be a permanent change for better business.
Customer connection has gone digital. From social media platforms to profiles and websites, digital marketing efforts ensure you're able to leverage one of the most powerful methods to communicating and broadcasting your business – and often, the only connection you can have with isolated consumers. Your social media channels, website, Google Business profile, and beyond worked overtime to keep your small business top of mind through shutdowns and shifts. Be sure to carry such learnings and lessons in the new year. The importance placed on such platforms and services in 2020 won't be elevating anytime soon – so ensure your 2021 marketing budget and goal setting entails such a trend!
Alternative payment options will still be preferred. Another trend that is likely to carry well into 2021 and beyond is the role of alternative payment options. No-touch payments (think mobile pay or contactless credit cards) are expected to continue increasing across retailers and service providers.
E-commerce will undoubtedly continue to rise in 2021. While this shopping method was already popular pre-pandemic, digital shopping has sped up significantly as consumer spending and behavior have considerably shifted. To continue capitalizing on this trend in the new year, prioritize creating a seamless e-commerce experience for your customers. Think about making your site mobile-friendly and enhancing web design.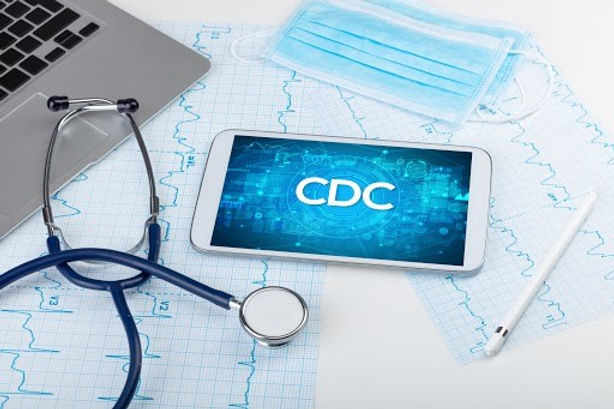 3. Consider CDC Guidelines
After a year of continuous changes and continual shutdowns, business owners everywhere have learned that considering the CDC guidelines and remaining up-to-date on the latest recommendations is crucial. Depending on your industry and location, your business may already face less than desirable limitations in 2021 but keep in mind that it is always a best practice to closely follow protocols and guidance.
From workplace precautions to employee protection plans, the CDC website provides ample resources for a healthy 2021.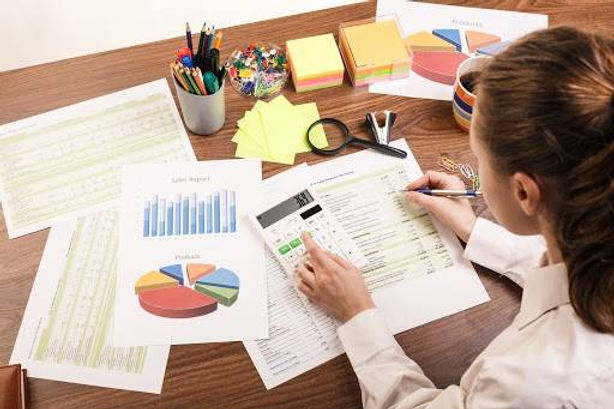 4. Create a Marketing Plan (and Budget)
New year, new budget. This quarter, we recommend taking a hard look at your small businesses' marketing plan – and the budget set aside to bring it to life. By now, you've learned that marketing is an essential tool to reaching your target audience, so to scale your small business to success in 2021, consider your desired marketing efforts.
Your marketing plan may include services and focus such as:
Email marketing campaigns
Organic media (content marketing and SEO)
Paid ads (PPC and Google Ads)
Business website
Depending on your desired goals and outcomes for 2021 marketing initiatives, specific services and spend may vary. Consider that while you can expect shifts and changes ahead, a comfortable and consistent marketing plan provides ample opportunity to steer your business successfully!
If you're unsure where to start, consider connecting with a BrandRep team member for greater guidance.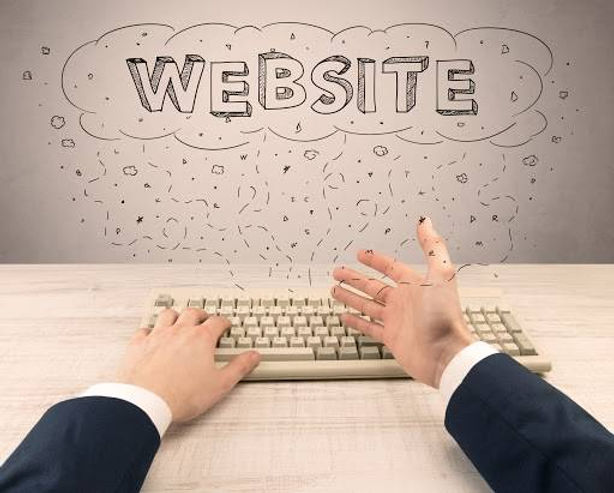 5. Review Website and Social Standing
One essential step to soaring towards a healthy and fruitful 2021? Consider how your business is presenting and even interacting with consumers – by heavily reviewing your website, Google My Business platform, and social media profiles.
Are your social media profiles active and up-to-date?
Is all information showcased currently accurate?
Is your Google My Business accurate, with clearly stated COVID protocols or service shifts?
How long has your website been live online?
Are your images high quality?
Is your team's presence reflected across the site?
Is your contact information clearly accessible?
If you find that your website and social profiles aren't quite up to par, carving out time to allocate such efforts will certainly pay off in the new year!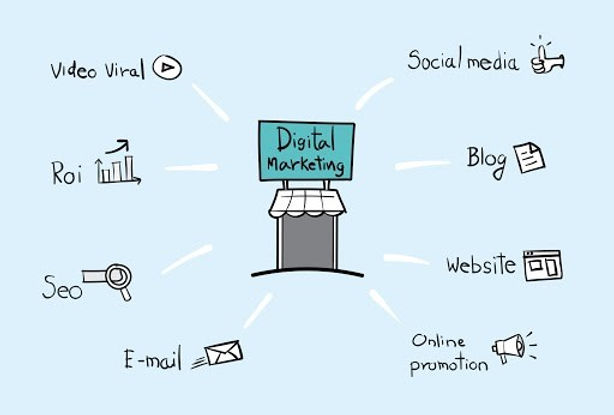 6. Consider Content
If your social media platforms and website could use a tune-up, chances are your content efforts could, too. Considering that most client communication can occur online in current times, your business's content must remain high quality and highly relevant.
Consider reviewing website copy, any ongoing ads, email campaigns, and of course, social media content. Ensuring that your tone is reflected across all content and that any copy found is on-brand and up-to-date is often an impactful yet overlooked step to a healthy new quarter.
Take a closer look at:
Website copy
Any on-going ads
Promotional copy
Social media copy
Email campaigns
Automated answers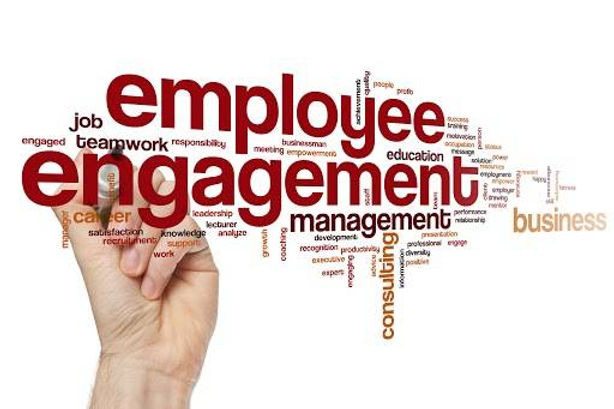 7. Assess Employee Engagement
Employee engagement is defined as the strength of employees' mental and emotional connection towards their places of work. Research shows that highly engaged employees have an impressive 17% higher productivity and 21% higher profitability. Those statics shouldn't be ignored, and neither should employee engagement!
Employee morale and retention are crucial to any small business's success, so assessing employee engagement is an essential next step. While so much of this new year remains uncertain, there are certain specifics you – and your employees – can count on.
Review employee compensation and benefit structures to make sure you're in line with your industry and area
Review sick leave and paid leave, vacation time
Review promotional paths
Review managerial or leadership responsibilities
Review internal COVID protocols and safety measures
Consider internal communication efforts (Slack, etc.)
Consider employee events
Consider employee education program
There are many methods to measuring employee engagement – whether with surveys, internal reviews, anonymous reports, or even a hybrid approach. While engagement can be measured throughout the year, it's a tremendously impactful best practice to consider before digging into a new quarter or fresh year.
2021 brings the promise of brighter days and bountiful business. With vaccines on the horizon, there's hope for a normalized new year and ample opportunity to apply all lessons learned in 2020. Together with proper planning and consideration, we look forward to ensuring this is a year of substantial growth and small business success!