When marketing your business, you need to consider all avenues, including a solid content strategy. When executed properly, utilizing a strong content strategy is one of the most critical components of your marketing plan. Creating high-quality content can be challenging, costly, and time-consuming. However, a well-defined and organized strategy can not only save you time and money but also boost your business and yield the results you want.
What is Content Strategy?
Content strategy is a primary component of marketing, especially digital marketing. A content strategy plan involves using visual, audio, or written content to attract your target audience, drive traffic, and achieve your business goals. If your business goals include increasing your brand awareness and online visibility, implementing an SEO content strategy will help you gain top positions on Google's search engine results page (SERP) and drive traffic toward your products and services.
Taking Your Content Marketing Strategy to the Next Level
There are always ways to improve your brand's content strategy, whether you're starting from scratch or enhancing your current SEO strategy. By implementing a strong content strategy, you can create a roadmap that guides your customers towards your bottom-funnel content or purchase-ready pages. Take your content strategy to the next level by developing content that amplifies brand awareness, solves consumer problems and questions, and impacts decision-making. Different forms of content may include blog posts, articles, webinars, videos, and snackable content.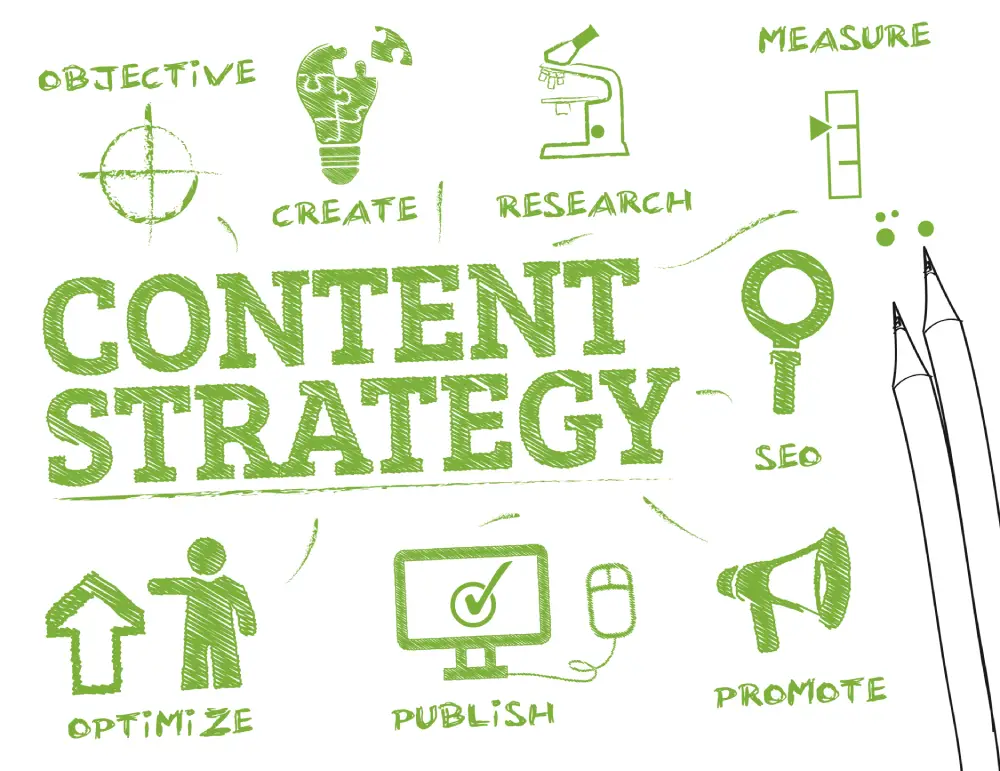 A Strong Content Strategy Includes Multiple Factors
A goal you are trying to achieve
An audience you are trying to target
Different forms and levels of content
Determining how you will amplify your content
Measure program success
Steps to Building Your Brand's Content Strategy
Determine your brand's content goals.
Before launching a new content or marketing strategy, establish clear goals your business wishes to achieve. These goals will help your company have a clear direction when publishing content and measuring success. Some goals may include:
Setup long-term lead generation
Increase new customer revenue
Improve customer retention
Gain customer loyalty
Increase customer reviews and referrals
Share customer results
Increase brand authority
Focus on results.
When creating your goals, determine what results you want to achieve and build your content strategy around that.
Determine your target audience and your business's consumer trends.
Determining your target audience is a key component of having a well-built content strategy. It's critical that you understand your customers and their buying trends and frequently asked questions (FAQs) to produce content that will reach the correct audience.
Produce various types of content targeting each level of the consumer funnel.
There are different levels of content to help guide the consumer toward your products or services. The content funnel is made up of three levels of content including, upper-funnel content (awareness), mid-funnel content (consideration), and then bottom-funnel content (conversion). By producing mid to upper-funnel content that answers consumer questions and provides educational content, you can direct the user towards your bottom-funnel content or product pages. Bottom-funnel content targets a consumer ready to purchase, while mid to upper-funnel content provides educational content to engage customers in your products or services.
Conduct keyword research.
Keyword research is the foundation of SEO-focused content and will help you produce the most valuable content with the most engagement. Creating content with strong keyword research from an SEO tool such as semrush.com will help drive more traffic to your website. By using keywords with high search volumes (amount of people searching for that specific keyword per month), you can target and create content that will rank on Google's search engine results page.
​​Create a content development process.
Once you have set some goals and have determined your target audience, develop a clearly defined content creation process to have a consistent flow of high-value content. A content development process can include several steps, such as:
Begin with topic ideation or brainstorming content ideas
Conduct keyword research
Create a content brief based on keyword and competitor research. A content brief should include the target audience, tone, and brand guidelines.
Construct the first draft of the piece of content
The draft should go through a business review, SEO review, and client or company iterations before finalizing and publishing.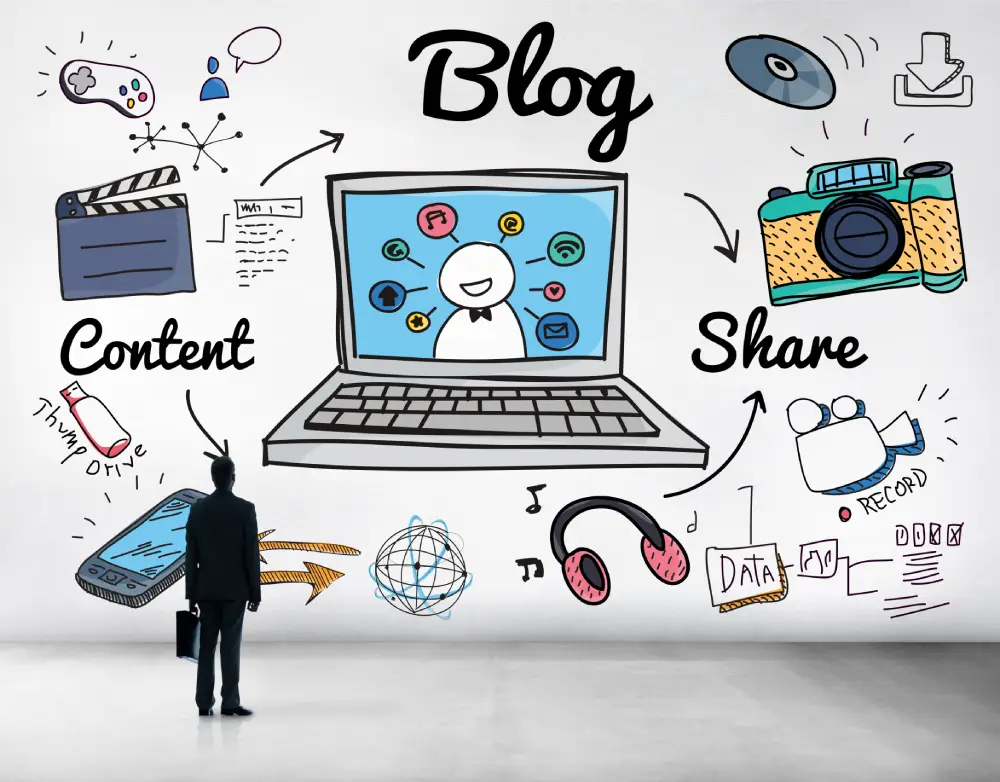 Content Strategy Example: Long-Form Content
Your brand can produce, promote, and amplify many forms of content. One of the best examples of content creation is long-form content. Long-form content usually describes a piece of writing, blog, or article that is over 1,000 words with a purpose to inform the reader of something. When it comes to ranking on Google and organically driving traffic, long-form content such as blogging is a top-notch tool. This kind of content usually ranks for more keywords, answers more consumer questions, and covers more in-depth topics. Long-form content also allows you to create more "rabbit holes" and funnels by adding more CTAs on the page and guiding your reader to the next step in their decision journey.
Building a solid content strategy can quickly boost your business and drive more traffic to your website, ultimately leading to a more extensive customer base and an increase in sales. We also suggest utilizing the standard marketing funnel to create your content plan that will entice more viewers and lead them to a purchase-making decision. Upper-funnel content helps create awareness and may include educational videos or long-form content; while mid-funnel content compares products, so including a comparison table or infographic is helpful. By providing your current and prospective customers with different forms of content, at different levels of the funnel, you can guide readers toward your products and services and encourage them to a purchase-ready point of view.