TikTok is one social media platform that has taken the world by storm, introducing a new way to view content created by anyone, anywhere, at any time. The app quickly grabs the viewer's attention by presenting short videos about cooking, original music, dance routines, vlogs, and much more. There are a few apps similar to TikTok, such as Instagram and Facebook – both offering reels for viewers. However, TikTok is one of the fastest-growing social media platforms and the most downloaded app in the Apple App Store, celebrating 1 billion active users in September 2021.
Each video ranges from 15 to 60 seconds, and videos tailored to your interests can be found on the "For You Page" (FYP). This page is perfect for advertisers because you can quickly get your content to your specific target audience. If you can create content that goes viral, your restaurant, brick-and-mortar, or food truck is sure to be seen by many, and sales are guaranteed to grow.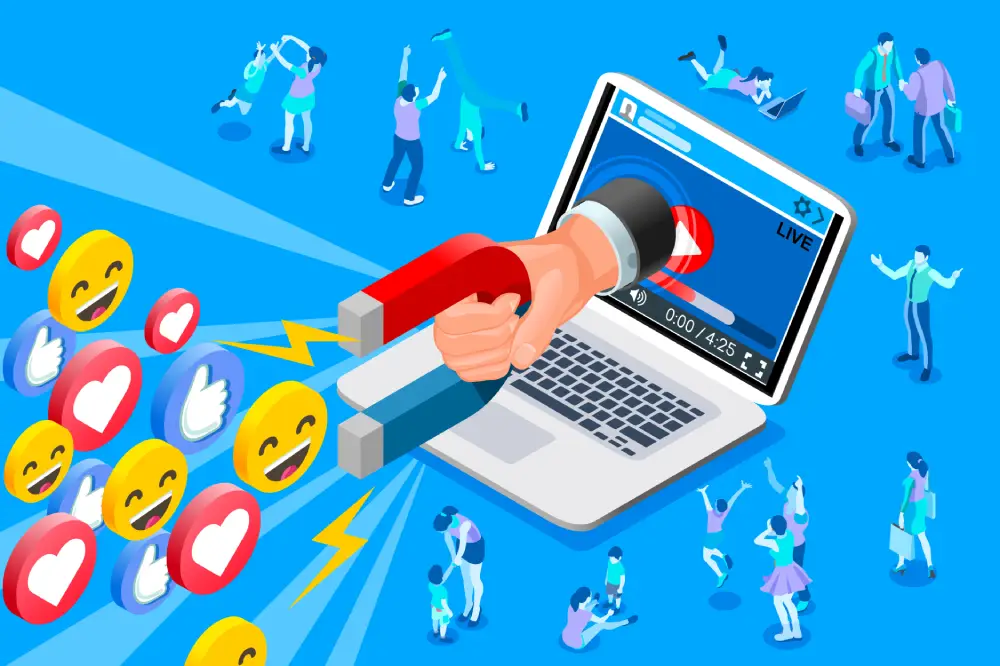 Going Viral With Snackable Content
TikTok videos are the perfect example of snackable content – bite-sized content that is easy to view and comprehend within a small amount of time. This kind of content is popular when viewers need something to keep them entertained, usually when running errands, waiting in line, or relaxing at home. These mobile consumers want delicious, digestible content that's easy to access, wherever they are. Advertisers should take note of this and create attention-grabbing content that is creative, visually engaging, and easy to understand to help promote their business. TikTok videos, Instagram IGTV, and Facebook Reels are great examples of snackable content – all easily viewed on a desktop or mobile device.
Tips to Create Viral Content
It may seem daunting to try and tackle TikTok and social media platforms alike, but putting your restaurant on the map can increase sales and your customer base. In today's digital world, customers post pictures and videos before eating their meal and look to social media platforms to view content before deciding to purchase your product. If one of your pieces of content goes viral, it's a sure-fire way to bring in plenty of customers and turn your location into a destination. This article lists a few ways to boost your business through social media and produce snackable content that will hopefully become the new viral sensation.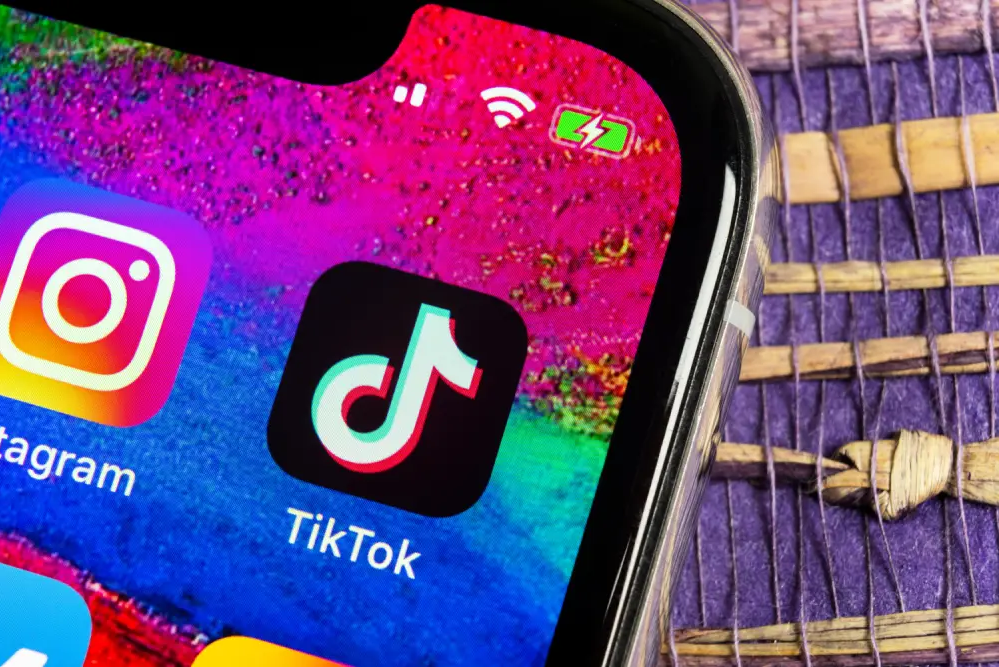 Share Restaurant Recipes
If you're hoping to make your restaurant go viral, sharing recipes of your most popular menu items or special creations can help spark a viral video. This trend of showing how to make a particular meal originated with content creators like Tasty videos but took off during the COVID-19 quarantine when dining rooms were closed and people were eager to make their favorite dishes at home. Since then, these kinds of videos haven't slowed down.
Consumers love to see a look into trade secrets and a glimpse behind the scenes. Show your viewers around the restaurant and the kitchen and tell them company secrets about making your most popular dishes.
In this viral video of over 1 million viewers and likes, a Los Angeles-based birria restaurant shows how they make their unique birria pizza.
Use Relevant & Trending Hashtags
Hashtags are one way to boost your content closer towards the "For You Page." Take a look at some of your competitors and the hashtags they use on their viral videos, and use some of the same hashtags when promoting your content. You can also use hashtag finder tools, such as TikTokHashtags.com, which will generate relevant hashtags for your content. Enter your topic, industry, and relevant keywords to create a hashtag that will help boost your content.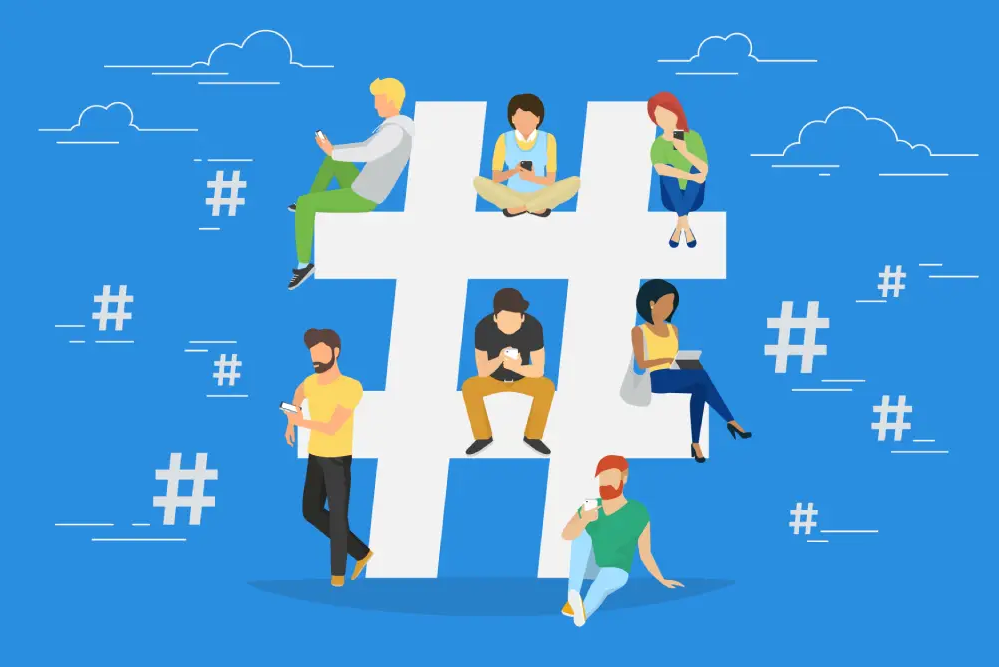 Create a Challenge or Contest
Another trend that has taken TikTok by storm is the creation of challenges or contests. Companies and chain restaurants have created a new form of advertising, encouraging viewers to complete a challenge or task. This trend catches on quickly, with viewers completing the task and sharing one another's videos, making the challenge go viral. Chipotle paved the path with this trend by creating a lid flip challenge last year that sparked viewers to try and recreate the challenge, ultimately sharing one another's videos.
This lid flip challenge from Chipotle spread like wildfire, with users all over the country trying to reenact the contest. Chipotle also used influencer David Dobrik in this specific TikTok.
Collaborate With Micro-Influencers
If you're just starting TikTok or other social media platforms, building up a following can take a while. However, that doesn't mean it's impossible to get noticed right away. Micro-influencers, someone with 1,000-50,000 followers, are easy to find throughout the app and maybe even locally. With apps like TikTok and Instagram, using micro-influencers can benefit your business because they can deliver your message to an already established audience.
Be Creative With Your Content
Viewers will share your content and get excited about going to your restaurant if you market your business as a destination, making your space the best place to have brunch, date nights, go out for drinks, celebrate birthdays, and other occasions. If you market your restaurant as the spot for special celebrations, people will be eager to share your space amongst other viewers.
Set your restaurant apart from the rest and make it a desired destination. Use neon signs, colorful walls, murals, and color-changing LED lights to create an impactful environment. If possible, draw in crowds by having an exciting and attention-grabbing outdoor space. This will help bring in a more extensive customer base and promote your business across social media platforms.
Besides making your restaurant eye-catching and presentable, you also want to make sure your food is photogenic by being simple with bright colors. Make sure your food matches the vibe of your restaurant and try to create a signature dish to gain momentum online.
Liberty Bagels in New York City has done an exceptional job promoting their one-of-a-kind product – Rainbow Bagels. They stand out from the rest simply because their bagels are colorful and pleasing to the eye, making this a must-see destination in NYC.
Utilize TikTok's Paid Advertisements
If you want to fast-track your content to the "For You Page" FYP, consider TikTok's paid advertising options. These paid ads may be a spendier option; however, a one-time investment could make your business viral and prove to be a profitable decision. There are a few paid advertising options, such as branded hashtag challenges, effects, and takeovers.
Branded Hashtags For Contests & Challenges
If you're creating a contest or challenge for your viewers, this is a great option to boost your views. Choosing branded hashtag challenges will make your branded hashtag a suggested tag for other users and guide them towards your content.
Branded Effects
Branded effects are similar to Snapchat and Instagram filters, creating 2D or 3D effects. These filters allow the user to take a picture or video with a specific filter made by your brand.
Brand Takeovers
These videos usually play as soon as the user opens their app but may easily be skipped, so it's essential to determine how you want to get your content out.
Your business needs to adapt to the ever-changing marketing strategies in today's world. Social media channels are massive marketing tools and should be used to your advantage, setting your brand apart from the competition. Consider promoting your business through social media platforms such as TikTok, Instagram, or Facebook, and you may just end up with a viral video, turning your location into a destination.