It feels nice to be appreciated and thanked for our efforts. The same rule applies to your customers!
A single thank you from a business can go a long way with its clients. Consumers are diving deep into the holiday season and this is the perfect opportunity to show your gratitude. In addition, by showing appreciation to your customers you can open up a new line of communication that feels more personal and can lead to benefits for both parties.
You don't need to be reminded of the importance of keeping your customers happy. However, with the constant demand to deliver new prospects and generate leads, companies can fail to dedicate the proper amount of focus, time, and effort to existing customers.
What Is A Customer Appreciation Strategy?
A customer appreciation strategy is defined as a marketing strategy adopted by companies to reward their loyal customers. These rewards are mostly aimed at existing customers.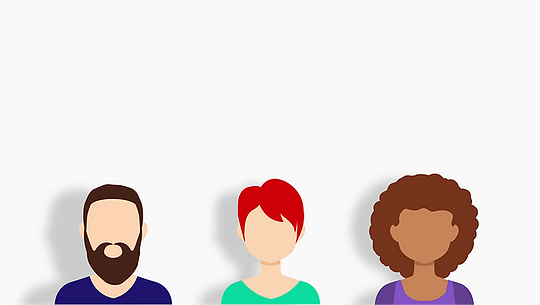 A study by Andy Fred Wali and Bright C Opara found that a customer appreciation strategy influences customer loyalty and advocacy, which in turn led to increased business growth.
To continue supporting your growth, we would like to offer you some holiday tips to take advantage of the holiday and begin the new year on the right foot!
How To Get Started With A Customer Appreciation Strategy?
The first thing to consider when you start creating a customer appreciation strategy is whether you have a full-scale list of your customers.
If you use a CRM (customer relationship management system), you should register all your customers with their e-mail and postal addresses as well as all your interactions with the customers. This way, the database helps you track and moderate all the interactions you have with your customers and identifies their behavior.
When you have a good tool to manage your customer information you are ready to create winning customer appreciation strategies to make them into long-term customers.
3 Ways To Approach Customer Appreciation
At the end of the day, showing customer appreciation is more than just a tactic. It creates a sense of humanity for your business. In addition, you're able to understand your customers on a more personal level that shows you, as an owner, really want to connect with them. Your motives must come from a genuine place, but understanding how to approach them is equally as important.
Here are three strategies that can help your business reach out and show customer appreciation.
1. Make A Personal Connection
Put Yourself In Their Shoes
To understand properly the effort you need to put into your appreciation efforts, you have to think like your customer or client. Remember, in their eyes, it is all about them. Thus, you need to put other's needs before your own if you are to succeed at conveying genuine appreciation.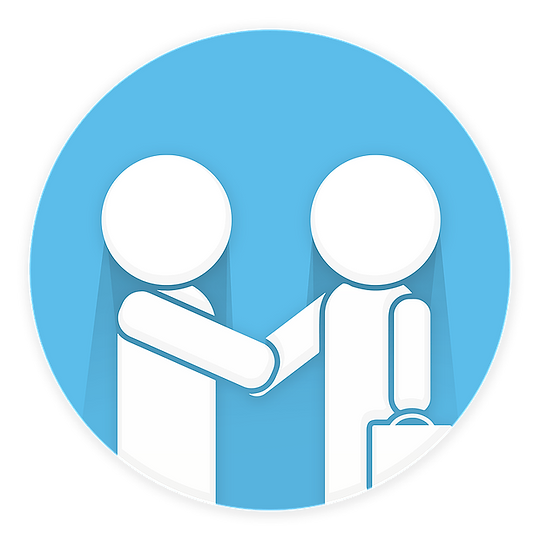 Genuine appreciation is heartfelt and sincere. Fake appreciation is easy to spot and cultivates a level of distrust in the recipient that is hard to shed.
Appreciation has to focus on aspects other than those that benefit you.
You have to identify the personality traits that make working with a particular client pleasurable to you and praise that. It's more like giving compliments, and you also don't expect anything in return.
Send Hand-Written Notes
This year, make it a habit within your organization to send handwritten notes to customers. While a long detailed note is sometimes useful you don't have to spend a ton of time on them. A simple note like this works well:
"Hey, Dave! I just wanted to let you know how much I appreciate your business. It's been an absolute pleasure to work alongside you this year and I hope we'll continue to do so for years to come. Let me know if there's anything else I can do for you."
The process of writing this note, sticking it in an envelope, and dropping it off in the mailbox takes less than five minutes, but imagine how much more appreciation your customers would feel this year if you wrote one handwritten note per day.
2. Offer Something Exclusive
Determine The Type Of Offer
Consumers value exclusive deals and interactions that are hand-tailored just for them. This can be a great way for a business to show its appreciation for customer's repeat purchases. These types of interactions can be offered through many different mediums and can create an increase in brand loyalty. When offering something exclusive, it is important to keep in mind the type of offer you want to give. It has to walk the fine balance of enticing and affordable. Here are a couple of examples:
Coupon
Show appreciation by rewarding your repeat customers with an exclusive coupon offered just for them. It shows thoughtful consideration, and a reason to attract them to come back and check out your product selection or services. A coupon is commonly used to motivate customers to purchase products when they believe the original price is too high. This can work best for teenagers and parents looking to purchase gifts at a lower cost.
Personalized Videos
Videos are gaining popularity as a common way to personalize interactions with customers. They feel very genuine because they can't be "faked" or even automated. Customers know that you took the time to record something just for them, and that feels special.
Use a video to say thank you for their recent purchase or to respond to a customer service question. Make sure to personalize it and speak directly to the customer for maximum effect.
Email Marketing
Consider writing directly to your customers with an email that showcases your appreciation for their continued purchases. Writing a sincere and from the heart message really goes a long way to bring both personality and a sense of humanity to your business. This is similar to the handwritten note, mentioned above, but has the advantage of having the potential to be sent to all of your clients at once.
These tips are only a few different ways you can showcase your appreciation. Go out and find what makes your business or service special and emphasize it. Don't be afraid to go out of your way to point out your interactions with them. A good way to do this, and put your business in front of your clients, is by utilizing your social media.
3. Tap Into Your Social Media
Hold Social Media Contests Or Giveaways
"Free" is one of the most appealing words in the dictionary, and through social media, you can entice people to sign up to your email list in return for a shot at winning free products or services.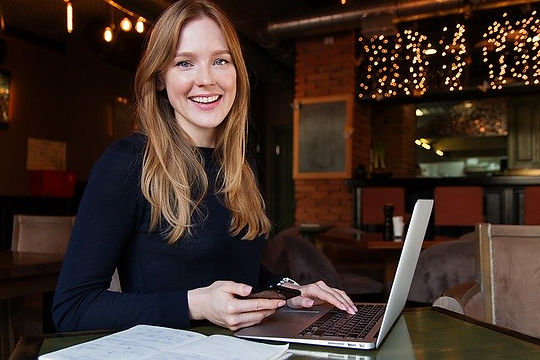 Announce your contest or giveaway, and tell users, for example, that they need to simply sign up to your mailing list to enter. The better the prize you have for the winner, the better the number of entrants will be. Remember to incorporate hashtags into your contest to encourage further sharing and exposure.
Make Use Of Social Media Headers And Visuals
Your header, whether it be for a Facebook or Instagram page, is your opportunity to add some artistic flair to your business outside of the unformed, plain formats of the social media platforms. While they make for a good visual tool to support a call-to-action, social media headers are capable of doing much more for your page than just pointing visitors to a subscription button.
Eye-catching colors and a prominent logo are key, but you could also decide to get creative and add an offer, or an arrow advertising the call-to-action below, or simply an appealing tagline. The potential is nearly limitless!
Pay Attention To Your Social Media Advocates
You may want to take the time to do some social listening by doing any one of the following:
looking for any social media mentions of your services or products by satisfied customers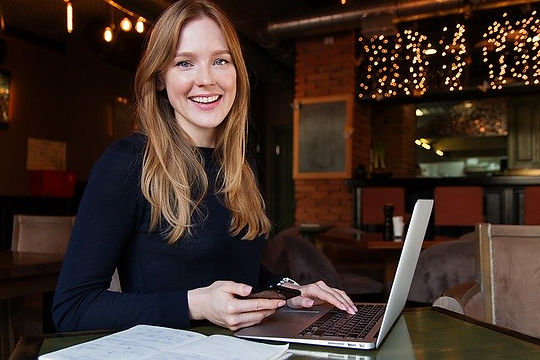 refining your search to include not only the @nameofyourcompany or Facebook tags, but also possible hashtags for your service or product in your local area
responding to any reviews on sites such as Yelp or TripAdvisor
Expressing your appreciation can help you show how much you value your social media advocates.
Constant Appreciation Is Key
Attracting new customers often overshadows a customer appreciation strategy, but this is starting to shift.
Figure out what will make your customers feel that they are important to you and then aim to create a proactive strategy to let customers know how much you care about them. If you make customer appreciation a consistent theme in your work, customers will take notice, which means they are more likely to come back and even share their positive experiences with others.
Use the tips and templates provided in this post to create your customer appreciation strategy and watch your sales and profits begin to skyrocket! If you are interested in learning more about your social brand, check out our article "Online Reputation Management 101" for a quick guide on how to manage your online reputation.
We Look Forward To A Strong 2020 With You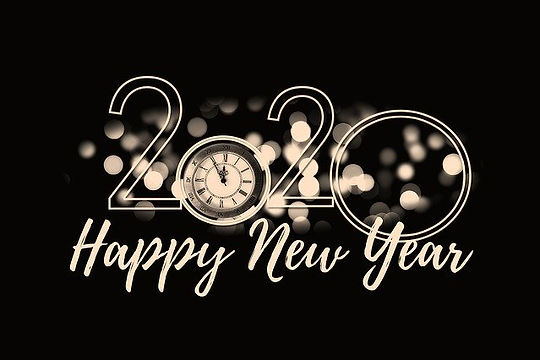 We plan on making 2020 a year to remember, and we can't do this without your support. In addition, we hope that you are able to find value in our articles to help you take control of your business's growth. We encourage you to contact us when you have any questions about your plan, and the services we can provide you.
Let's start the year by hitting the ground running. We would love to hear any feedback you have about our services our customer support. This can help us find the parts that need tweaking as well as enforce the parts that are working great!