These days, you can't discuss digital marketing strategy without it being an essential aspect of the success of your business. These platforms have truly evolved from sites for posting pictures and personal news, to an advertising network. Now businesses can have a deeper connection with current and potential customers. Social media channels like Facebook and YouTube have also changed, adapting to more sophisticated algorithmic formulas for audience discovery. But does investing in this kind of marketing strategy give you a return on investment?
How Social Media Marketing Has Changed
Social media has evolved over the years and it has changed the approach we take with social marketing. Search engine optimization has become an important consideration for social media. For example, adding backlinks to your social media accounts can take potential customers right to your website. This is a quick and easy way to convert your audience from browsers into customers. Platforms like Instagram, though extremely visual, are utilizing keywords, tags, hashtags and so much more to place businesses in the oversaturated market.
Be Clear With Your Social Media Strategy
When using social media, there need to be clear-cut goals for your business, your platforms, and how you want to grow. The first task of a good social media marketer is to look at these main components, your brand, your audience, and your possible outcomes. You need to be somewhat predictive in your audience's behavior, and you have to be willing to experiment with things like different posts or posting schedules to find what works for your business.
Why is all of this important? As mentioned earlier, social media platforms work with specific algorithms that control who sees your ad, when and why. If you can predict how the algorithm will work, you'll be able to optimize your social media strategy.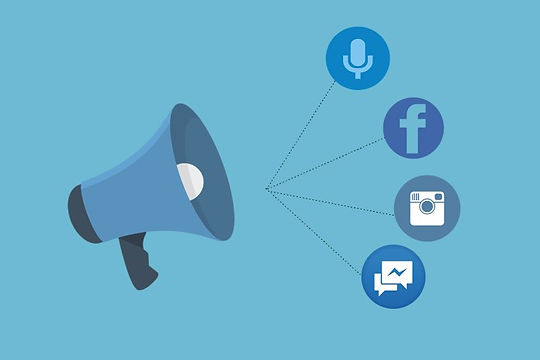 It is possible to gain a good return on investment when using social media marketing. If you hire a marketing company with the right skills to make this happen, it can be a huge boost to your business. Social is a wonderful tool to have in your arsenal if you have a strong foundation for your business' marketing strategy. Keep in mind that like many things in digital marketing, social marketing trends are constantly changing, and it may take a while to see results, so you have to be patient.
Are you thinking of integrating social media as a part of your marketing strategy? Contact us today, and we can help get you started.