Instagram is an essential part of any social media marketing plan. It gives you a platform to represent your small business in a visual, creative way and also allows the personality of your business to shine through. Here are the top things you need to know when it comes to gaining a true understanding of Instagram's algorithm and how you can take advantage of it as a business owner.
The three main components of the algorithm
When selecting what content to show its users, here are the three things the Instagram algorithm considers:
Interest: This refers to the content that you interact with the most. Instagram uses machine learning to understand the posts that you are most interested in and shows you similar content. Most likely your friends and family will be at the top of your news feed.
Timeliness: The time and day you post something to Instagram matters – it can mean be the difference between if your post is or isn't seen.
Relationships: The algorithm tries to understand the relationships you have with the posts with which you interact. What posts are you liking commenting on and overall actively engaging with? This affects the type of content users see.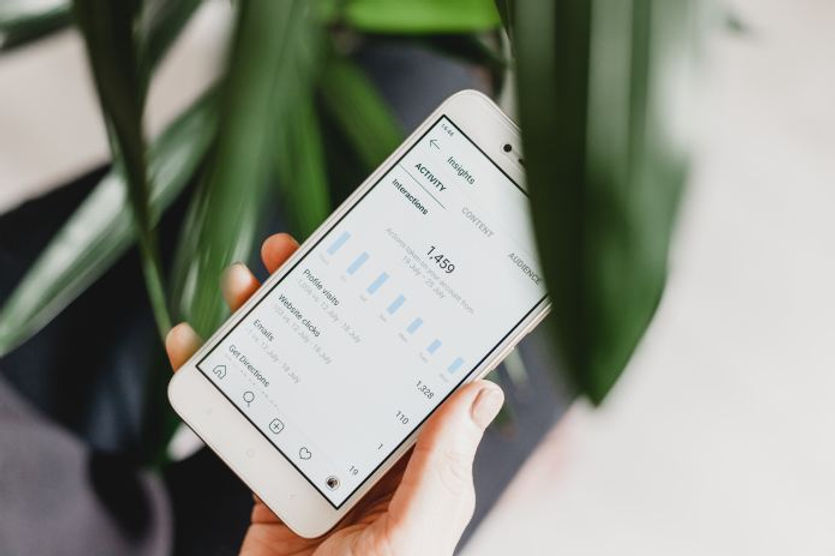 How should you strategize as a marketer?
Knowing all of this, how do you utilize the algorithm to better market your small business?
Make sure you're posting content that's relevant and interesting to your customers. Study the type of content they're consuming and replicate that or adapt the same tone. If consumers find your content interesting, they're more likely to further engage with your business.
Post your content at optimal times. Track your Instagram analytics in order to understand the best posting time for your business based on your customers' behaviors. Also make sure your posts are timely by posting time-sensitive content, like special promotions, at relevant times.
Have your content inspire consumers to build a relationship with your brand. Encourage sharing or commenting on your posts. Not only will people feel personally connected to your brand, but the engagement on your posts will also reflect positively on your Instagram account and business as a whole.
Instagram offers a great opportunity for small business owners to market their products and/or services. Taking advantage of the algorithm is as simple as 1, 2, 3.