Every business dreads getting a bad review because customer reviews have the power to make or break your business. What can you do if your small business does receive a negative review?
Why do people leave negative reviews?
Before you handle a negative review, you have to recognize few things first. Sometimes, no matter how nice you are or how good your service was, there will still be people who leave a bad review after. Try to notice a pattern of what consumers are saying about your business. They may have come in with a bias from other less than positive reviews you have received. Or, someone told them something negative about your business that affected their perception of your business before they can form their own opinion. Some things are just out of your control, and it's your job to control the things you can.
How to handle the initial shock
First of all, stay calm; a negative review is not the end of the world. Remember not to take anything too personally because everyone is entitled to their opinion. Try to read your reviews from the perspective of a customer to give you a better understanding of where they are coming from.
Here are some common ways you shouldn't respond to a negative customer review
Responding with criticism – Remember, everyone is entitled to their own opinions.
Responding with anger – No matter what, always be respectful of your customers.
Blaming the customer -Instead, it's important for you to take responsibility for your actions as a business, especially if you are in the service industry.
Using inappropriate language – This will only decrease your chances of repairing your relationship with the customer and give potential customers a bad impression of you and your business.
Ignoring a review – As with most things, ignoring the problem does not solve anything.
Arguing online – Again, this will negatively reflect on the reputation of your business and deter future customers.
How to monitor your reviews
According to powerreviews.com, "the ideal star rating for a product is between 4.2 and 4.5 stars, and purchase likelihood starts to drop when a product's average star rating reaches a perfect 5. The occasional negative review gets your average star rating between 4.2 and 4.5 where purchase likelihood peaks." As you can see, it's important to establish a system for monitoring your reviews in order to keep your overall ranking from dropping below your desired numbers.
There are various tools you can use to monitor your reviews. For example, our Review Generation Tool allows us to track positive and negative reviews. Our proprietary CRM will also email or text your customers a survey about their experience.
How to spot a negative review
In order to be vigilant, you have to look out for these telltale signs of a negative review.
Low star ratings
Negative comments on your social media platforms
Look for fake reviews, so you can remove them
Make sure the review was conducted by a real customer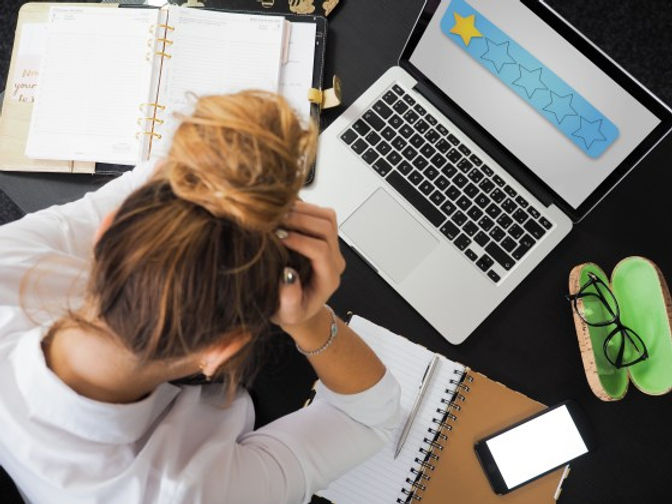 Handling negative reviews
If your business does receive a less than stellar review, here are a couple of ways you can handle it.
Understand your review sites
Study the review section of each review site where your business has a presence. Every site is going to have a different ranking and filtering system for your reviews; some may favor your bad reviews and show them as the first things your customers see. This is why your response to negative criticism is so important. If these bad reviews are displayed so prominently, you want to show you're proactive about it and potentially turn it into a positive one.
Check your social media channels
Social media is a commonplace upset customer air out their concerns because there are endless avenues for customers to do so. Facebook has its own review system as well as comment threads. On Instagram, customers can comment on photos or contact your business directly. Probably the most prominent for customer complaints is Twitter. Tweets about businesses can often go viral and demand a public response from the business. Because these platforms are so public, it becomes even more important that you address the criticism quickly.
Create a response roadmap
Work with your employees on how the best methods of responding to critical or negative reviews. Ask yourselves things like what situations warrant an incentive as a solution and how do you deal with profanity. What is writing style do you use in your response, and what should be your response time? Some reviews will take you by surprise, so it helps to cultivate standard responses or strategize for consistency in all your responses.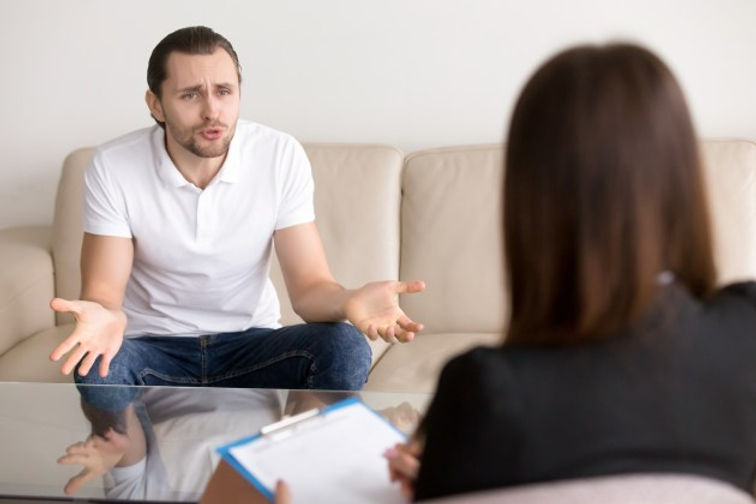 Turn criticism into problem-solving
Always approach every negative review with an attitude of positivity. Do not react defensively or try to come up with excuses. Understand that at the end of the day, customers want to feel heard, and taking the time to listen and respond to their review will be a great stepping stone to repairing the relationship.
However, you need to do more than respond; you need to solve the problem. Thank your customer for their feedback, regardless of the review. Ask your customer to contact you privately regarding their experience, so you can better support them. Another way to respond to reviews is to give an incentive to visit again for another chance at a better experience.
Make sure to respond to reviews even if you know they are fake. If you have already flagged a fake review, it will most likely be removed, but until then your customers are under the impression this is real.
Remember that not all reviews require a response. Some reviews will be nonsensical and devoid of any response that will be helpful. Responding to reviews like this may get you unwanted attention.
Encourage customers to contact you
If you do not wish to leave all of your responses for the public eye to witness, then encourage customers to contact you. You can leave a short message, thanking them for their feedback, and ask them to leave a phone number or email to fix the issue outside of the public eye. According to Medium, "69% attributed their good customer service experience to quick resolution of their problem and 72% blamed their bad customer service interaction on having to explain their problem to multiple people."
How to flag a fake Google review
Google is the number one search engine in the world, therefore many people are going to find information about your business there. If you have bad reviews, Google reviews will show your star rating upon conducting a search. But what if your negative review is fake? As we have discussed, it's still important to respond to these reviews in the meantime.
If you want it removed, you can click the three dots in the right-hand corner of your chosen review and flag it as inappropriate. Another way to do this is to contact Google support or fill out a Google Form for a legal removal request.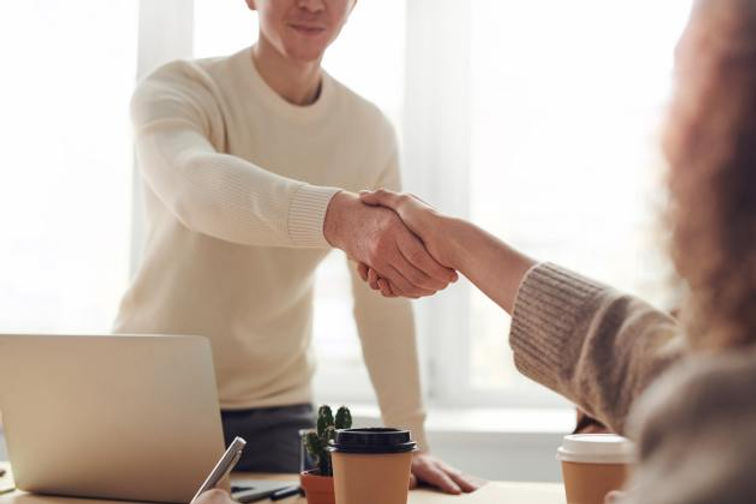 Encourage customers to leave reviews
You can always fight negativity with positivity. If a customer has told you in person that they have had a positive experience with your business, encourage them to leave reviews. Offer happy customers an incentive to leave good reviews. Send out email promotions with coupons or a free service in exchange for a review or include links to leave reviews on your social media platforms. The positive reviews should flood out any negative ones.
Evaluate your service
If receiving negative reviews is becoming a regular occurrence with your business, take some time to evaluate your business. Get together with employees and strategize on how you could better serve your customers in the future. Break down the commonalities in negative reviews to understand if customers are complaining about the same thing. Use these inputs to make your business stronger.
Surprisingly, negative reviews can have a significantly positive impact on your business. They give you a chance to repair relationships with customers and highlight issues you otherwise may have been ignorant to. They also show your business's ability to handle customer concerns which in turn boost your business's reputation. Respond to negative reviews with an attitude of positivity and use them as a golden opportunity to help customers with how they experience your business.